Find your perfect senior independent living community in Florida
Florida remains one of the leading states to retire for seniors. Its many retirement communities provide for comfortable living no matter what you do.
Living in Florida
Florida's advantages for senior living are numerous. No matter what lifestyle you have, whether it's enjoying the beach or the great outdoors, you'll find a place to live. The weather is perfect nearly year-round. There are various tax-friendly policies. But most importantly, there are already so many seniors over 55 living in Florida—more than 1 in 4—that it's easy to build a social life with people your age.
The state hosts many beautiful locales, including its famous white-sand beaches along the Gulf Coast, the Everglades, and more. It offers many golf courses, as well as various theme parks around Orlando, such as Disney World.
Climate
There's a reason Florida is called the Sunshine State: It has an average 230 sunny days per year, with some parts of the state having up to 300 days. Its warm summers and mild winters are bound to make many seniors happy to live there.
Things to Do
What makes Florida so ideal for seniors to retire is that there are so many things to do. It's easier to say what Florida doesn't offer for seniors than what it does. Whether you wish to partake a round in the more than 1,000 golf courses, hike through its various national parks, or visit its white-sand beaches, there's always something to do wherever you are.
If you need to travel, Orlando and Miami host international airports that are major hubs for air travel, whether around or outside the country. Orlando is also home to Disney World, Universal Studios, and many more theme parks.
Culture
Florida has brought many cultures together, forming a melting pot for seniors to partake in. Miami, Orlando, and the Tampa Bay region host many art galleries, museums, and cultural festivals as a result. Miami in particular boasts great architecture including neon art deco buildings from the 1930s, as well as the Calle Ocho Festival among many more.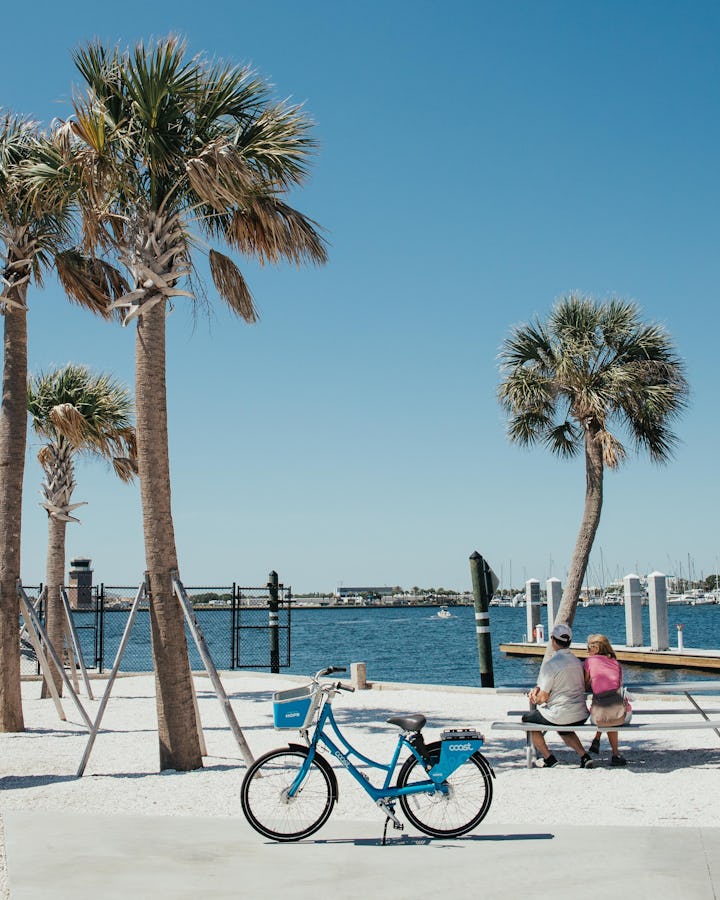 Cost of Living for 2 Adults
$54,711
What makes Independent Living in Florida unique?
A pool can be found at many communities.
Workout with a personal trainer provided at many communities.
Most communities have arts & crafts rooms.
The best tips from wellness experts.
We offer best-in-class expertise to help you age well as you plan your future and identify the things that are meaningful to you.
View More Guidance
Blog collection
Activities can define a retirement community. Learn more about the different activities these communities can provide.
Blog collection
Is your house feeling too big, cluttered, or expensive to maintain? Learn more about downsizing when you retire.