Find your perfect senior independent living community in South Carolina
South Carolina is a great place for seniors over 55 to retire, with a wide variety of retirement communities at popular coastal destinations such as Myrtle Beach and Hilton Head Island mixed with great Southern hospitality.
Living in South Carolina
South Carolina boasts a warm and relaxed environment no matter where you live, perfect for seniors looking for a comfortable retirement. Southern hospitality is a defining characteristic of state culture, retaining much of the charm that comes with living in the south. On top of this, South Carolina is an affordable place to live, in no small part to being one of the most tax-friendly states for seniors in the country.
In terms of location, South Carolina is ideal for seniors both for its ideal year-round weather and large number of green spaces. Retirement communities line along the coast, especially at Myrtle Beach and Hilton Head Island, providing access to their beautiful beaches. To the west, the Blue Ridge Mountains offer great opportunities for hiking. 
Climate
For those seniors who enjoy the heat, South Carolina is ideal. It boasts hot summers and mild winters, especially as you get closer to the coast.
Things to Do
One of South Carolina's best features is its golf courses. It's home to more than 350 courses around the state, including more than 100 around Myrtle Beach alone. Seniors looking to tee up will have no shortage to choose from.
On the coast, the beaches of Myrtle Beach and Hilton Head Island provide a great place to relax year round. Further away from the coast, the state boasts many scenic trails great for hiking, especially to visit the Issaqueen or Whitewater falls, or the Congaree National Park.
Culture
Combining the Old South with the New, South Carolina boasts charm and hospitality while offering great culture. The lowcountry city of Charleston mixes historic Antebellum houses and cobblestone streets with world-class restaurants and major festivals such as the Spoleto Arts Festival. Greenville in the northwest boasts a thriving art scene.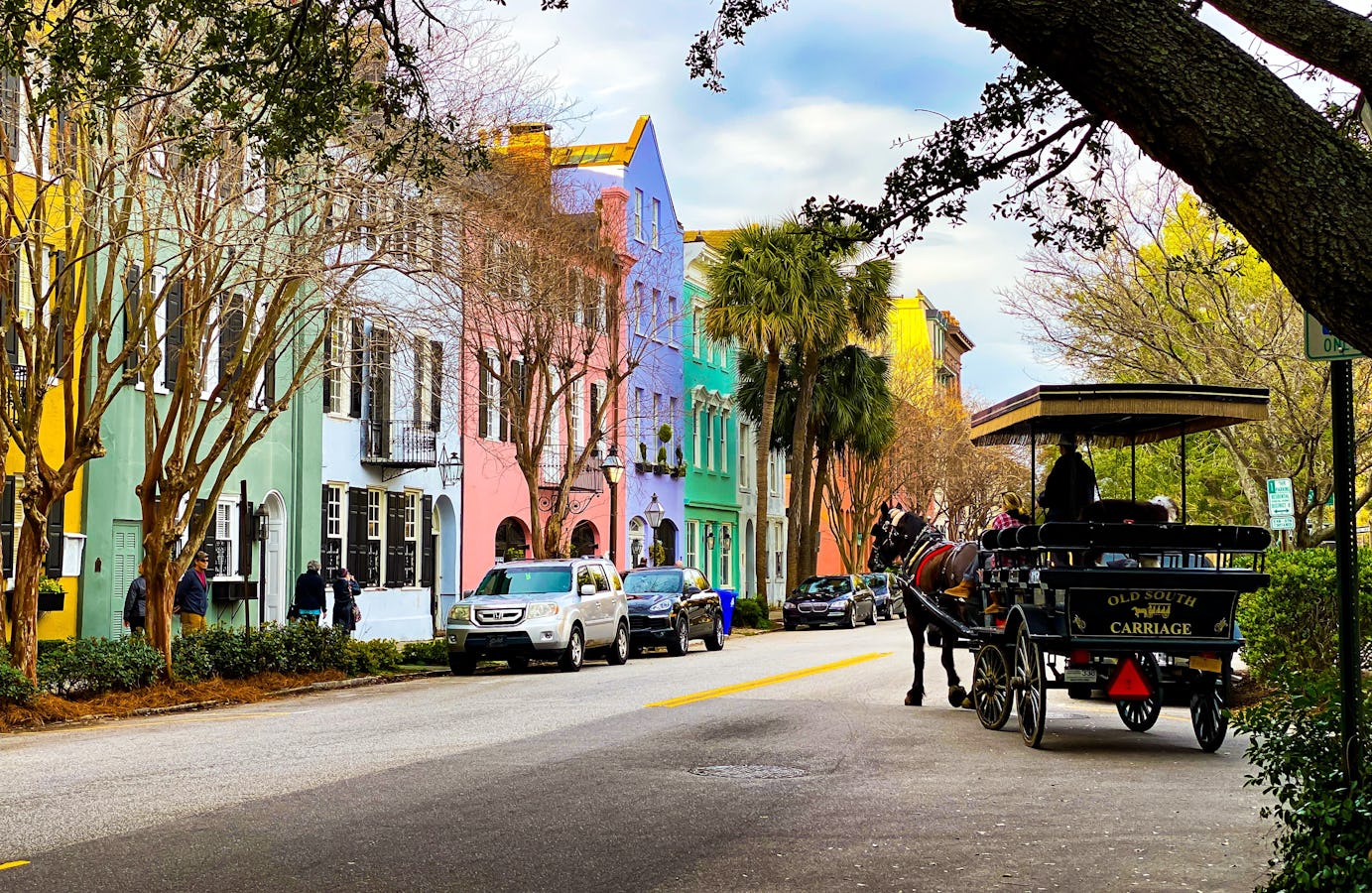 Cost of Living for 2 Adults
$55,995
Cost Range:
South Carolina residents pay an average of $4,928 a month for senior housing across all care types.
On average, it costs $3,433 per month for Independent Living. Assisted Living costs $5,989 per month, Skilled Nursing costs $8,360 per month, and Memory Care costs $6,841 per month.
What makes Independent Living in South Carolina unique?
Relish in the natural beauty of nearby state or national parks.
At many communities, residents can get their hair cut or nails done at an on site barber shop / beauty salon.
It's common for communities to have an active courtyard.
The best tips from wellness experts.
We offer best-in-class expertise to help you age well as you plan your future and identify the things that are meaningful to you.
View More Guidance
Blog collection
Surrounded by coastal scenery, calming ocean breezes and beautiful weather year-round, Charleston, SC checks all the boxes for a wholesome retirement.
Blog collection
If you are an avid golfer, then Charleston, SC and its surrounding neighborhoods should be high on your list of senior living communities to consider.