Find your perfect senior independent living community in Maine
Maine is a great state to retire for seniors over 55. Its retirement communities are affordable, and it's home to some most breathtaking scenery, both in New England and around the country.
Living in Maine
Maine is a state with a very low cost of living and affordable housing costs. Seniors living in retirement communities will get the most out of their retirement income living here. In addition, the Pine Tree State is one of the safest states in the nation, with very low property crime rates. The state boasts exceptional health care, even when compared to nearby world-class medical city Boston.
On top of that, Maine has incredible views throughout the state. Whether viewing (or skiing) on the mountains at the northern end of the Appalachians or walking along the craggy cliffs among the state's 5000 miles of coastline, there's always something for active and outdoor seniors to do. It's little wonder Maine is home to the highest percentage of baby boomers in any state.
Climate
Maine hosts four distinct seasons, including a beautiful fall. Summers are milder than most parts of the country, though winters are cold.
Things to Do
The active senior will find much to enjoy in Maine. The thousands of miles of coastline offer so much to explore, as well as relax in the summer. Plus, there are many fishing opportunities to partake in. Inland, the dense forests offer hiking and camping opportunities in the spring and summer, hunting in the fall. In the winter, Maine hosts many ski resorts on Sugarloaf Mountain, Saddleback Mountain, and other parts of the northern Appalachians.
Culture
Maine's largest city, Portland, is home to a lively arts scene, thanks to the city's long history with painters and other artists. The Portland Museum of Art is home to great European works by famous artists such as Monet and Picasso, and many nearby museums such as Colby College and Bowdoin Museums of Art also offer extensive collections. Seniors may also enjoy visiting many of Maine's historic lighthouses along its coasts.
Portland is also home to a very prominent food scene, with many award-winning restaurants located downtown. Whether enjoying local seafood made from today's catch or more luxurious fare at Primo, seniors will have a variety of food to enjoy.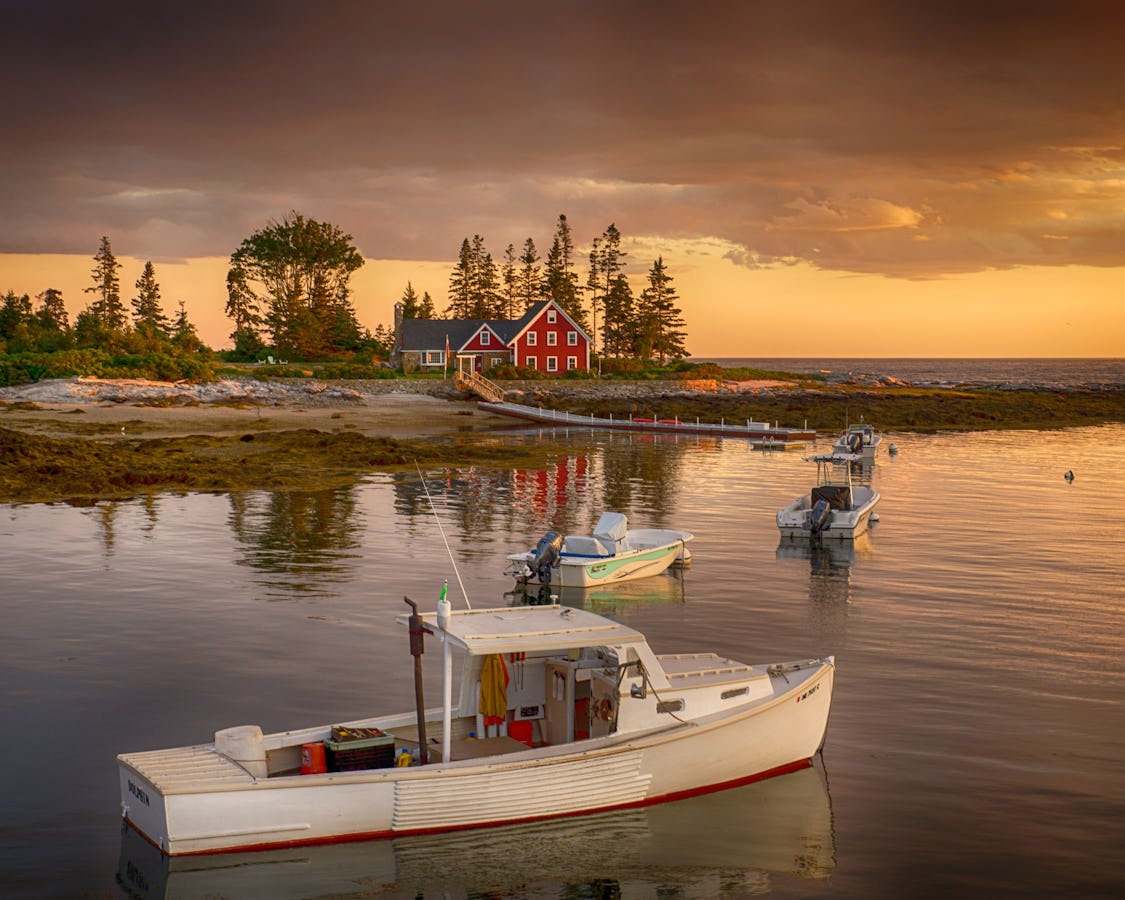 Cost of Living for 2 Adults
$56,459
The best tips from wellness experts.
We offer best-in-class expertise to help you age well as you plan your future and identify the things that are meaningful to you.
View More Guidance
Blog collection
Activities can define a retirement community. Learn more about the different activities these communities can provide.
Blog collection
Is your house feeling too big, cluttered, or expensive to maintain? Learn more about downsizing when you retire.