Find your perfect senior independent living community in North Dakota
North Dakota's communities offer a friendly atmosphere and vast open spaces for seniors to spend their retirement.
Living in North Dakota
North Dakota is a state with a very low cost of living and relatively friendly tax policies for seniors. It's a state that has a lot of small town charm, and open landscapes that offer peace and quiet for many who live there. More importantly, though, it has friendly people, providing that Midwestern hospitality. It's little wonder Fargo, its largest city, is increasingly becoming a popular retirement destination.
Climate
North Dakota has four distinct seasons in the year. Its summers are fairly hot, while its winters can get pretty cold and snowy.
Things to Do
North Dakota hosts an active hunting culture, with waterfowl such as geese being prominent hunts, as are whitetail deer, elk, and moose. Those seniors who wish to enjoy a more active lifestyle will find many hiking trails in the Badlands, especially Theodore Roosevelt National Park, where wild bison still roam. In addition, the North Country National Trail starts in North Dakota, and is a majestic view of the open Plains. The rivers and lakes in the Peace Garden State offer great fishing spots, especially for walleye, northern pike, and perch.
Culture
North Dakota is home to several major Native American tribes, including the Great Sioux Nation. Many of the reservations maintain their customs and culture, and play a role in the state to a great degree. Meanwhile, Fargo and Grand Forks, the state's two largest cities, share many of the state's leading cultural attractions, including the Fargo Theatre, the Empire Arts Center, and the Plains Art Museum.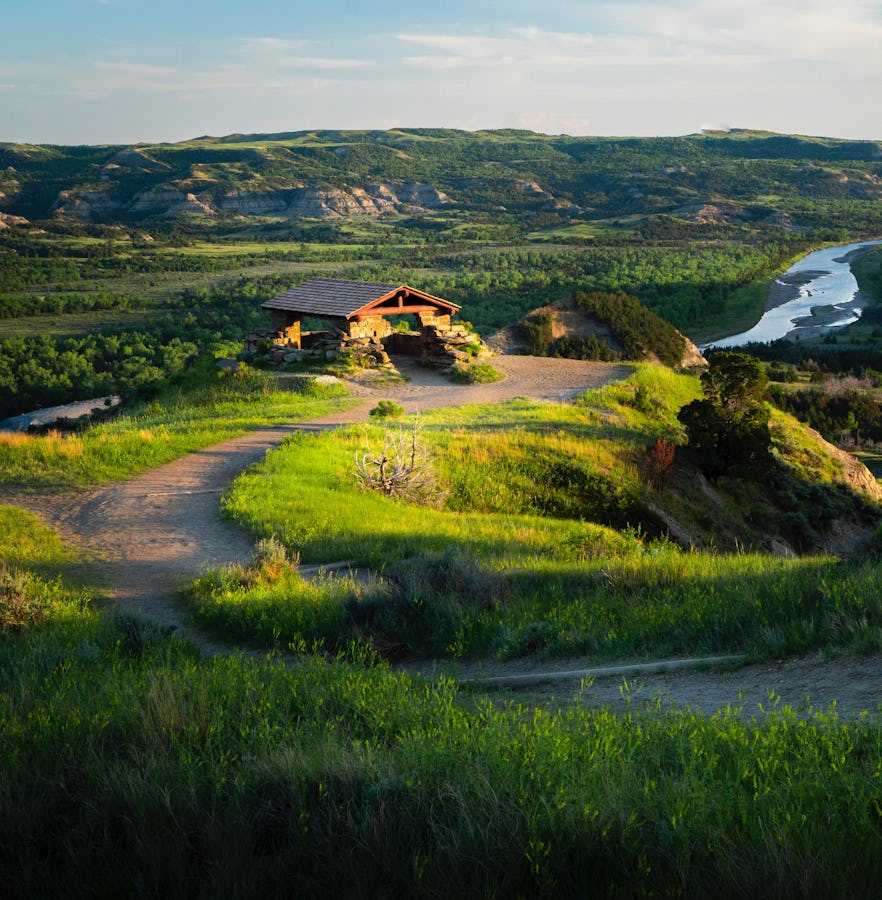 Cost of Living for 2 Adults
$49,940
The best tips from wellness experts.
We offer best-in-class expertise to help you age well as you plan your future and identify the things that are meaningful to you.
View More Guidance
Blog collection
Activities can define a retirement community. Learn more about the different activities these communities can provide.
Blog collection
Is your house feeling too big, cluttered, or expensive to maintain? Learn more about downsizing when you retire.