Find your perfect senior independent living community in Oregon
Oregon is a beautiful state for seniors 55 and over to retire to. The Pacific Northwest state offers its retirement communities a lush landscape, various outdoor activities, and mild weather.
Living in Oregon
Oregon is a state renowned for its livability among seniors 55 and over. It's a state where many of its cities are walkable and bikable, particularly Portland. It makes it easy to get around without needing a car. While cities like Portland and Eugene stand out, there are also various small towns that give the state a unique charm.
More importantly, though, Oregon is a naturally beautiful state, with majestic mountains along the east and hundreds of miles of beach along the Pacific shoreline. The state is also one of the most environmentally friendly in the country, so people take great care of keeping the state's beauty pristine. 
Climate
Oregon has mild weather throughout the year. While it has four seasons, it rarely gets cold enough to snow, and the summers tend to be on the cooler side, even on its warmest days.
Things to Do
Active seniors will have so much to enjoy in Oregon. The Columbia River offers great fishing and kayaking opportunities along the northern border. The state's Pacific shoreline is host to hundreds of miles of beach, all of which is free and open to the public year-round, which allows for great exploration. Inland, the Painted Hills, the Oregon Caves, and Multnomah Falls are just some of the natural features that cover the Oregon landscape, great for exploration and walking. Mount Hood and Mount Bachelor are great mountain destinations for hiking, climbing, and skiing as well, with Mount Bachelor having nearly six months of skiing per year.
For the less active but still curious senior, Oregon is a destination for fresh produce. Many farmers markets cover the state, offering local fruits and vegetables that make for healthy living.
Culture
Oregon's largest city, Portland, has become a hub of culture in the Pacific Northwest. It's home to a thriving arts and music scene, representing the best the state has to offer. Outside Portland, the state offers many art and cultural events throughout its small towns. The Oregon Shakespeare Festival in Ashland, for example, is world-renowned.
In addition, Oregon has become renowned for its cuisine. Portland is home to several world-class restaurants covering a variety of national and ethnic cuisines. The Tillamook Cheese Factory in northwest Oregon hosts tours showcasing the cheesemaking process and more. Finally, Oregon hosts an active wine culture, with over 200 vineyards providing exceptional wine, as well as over 300 craft breweries.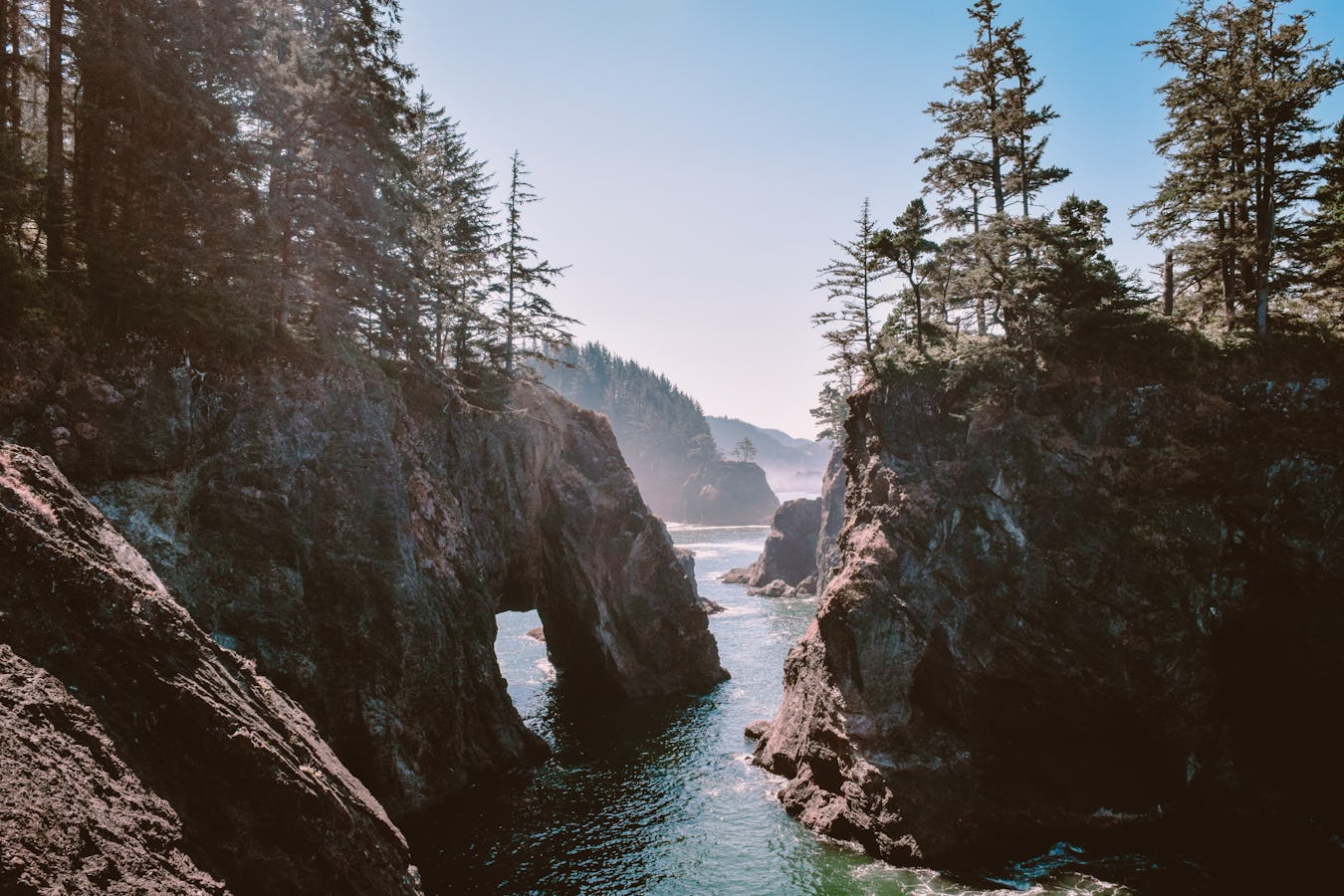 Cost of Living for 2 Adults
$60,310
What makes Independent Living in Oregon unique?
A bowling alley can be found at many communities in the state.
Many communities have space to grow vegetables.
Enjoy walking paths and trails at many communities.
The best tips from wellness experts.
We offer best-in-class expertise to help you age well as you plan your future and identify the things that are meaningful to you.
View More Guidance
Blog collection
Activities can define a retirement community. Learn more about the different activities these communities can provide.
Blog collection
Is your house feeling too big, cluttered, or expensive to maintain? Learn more about downsizing when you retire.