Find your perfect senior independent living community in New Mexico
New Mexico is a beautiful state for seniors to retire to. The Land of Enchantment combines scenic desert landscapes and mountains with a warm climate, a mix you can't find anywhere else.
Living in New Mexico
New Mexico is a state that boasts a low cost of living for seniors looking to make the most of their retirement income. Many of its cities, including Los Alamos and Rio Rancho, are among the safest in the country, bringing seniors peace of mind. 
With that said, the Land of Enchantment earned its name for its breathtaking scenery. The beautiful desert land offers much to explore, with memorable locations such as Ghost Ranch, the Blue Hole, Valles Caldera, and Bandlier, among many more. There is so much to explore in New Mexico, it's hard not to indulge in wanderlust.
Climate
New Mexico boasts warm weather throughout much of the year, along with more than 300 days of sunshine. Its high altitude means it has winters with snow, but it is mild in comparison to elsewhere.
Things to Do
The active senior will find much to enjoy in New Mexico. Alongside the various arid landscapes, the Rio Grande and Pecos Rivers provide fishing and kayaking opportunities for many seniors. There are also green spaces and other places for camping and hiking, making summers an enjoyable experience. In the winter, the state is home to many resorts from which to enjoy skiing.
Culture
New Mexico carries a rich history, being home to some of the oldest continuously inhabited settlements in North America. Once home to the Pueblo peoples and the Spanish, the Land of Enchantment carries a legacy that history buffs will enjoy.
In addition, cities such as Santa Fe, Taos, and Silver City are home to vibrant and long-standing arts scenes. They carry a long history of lively art in the state, from the paintings of Georgia O'Keefe to the modern installation works of Meow Wolf.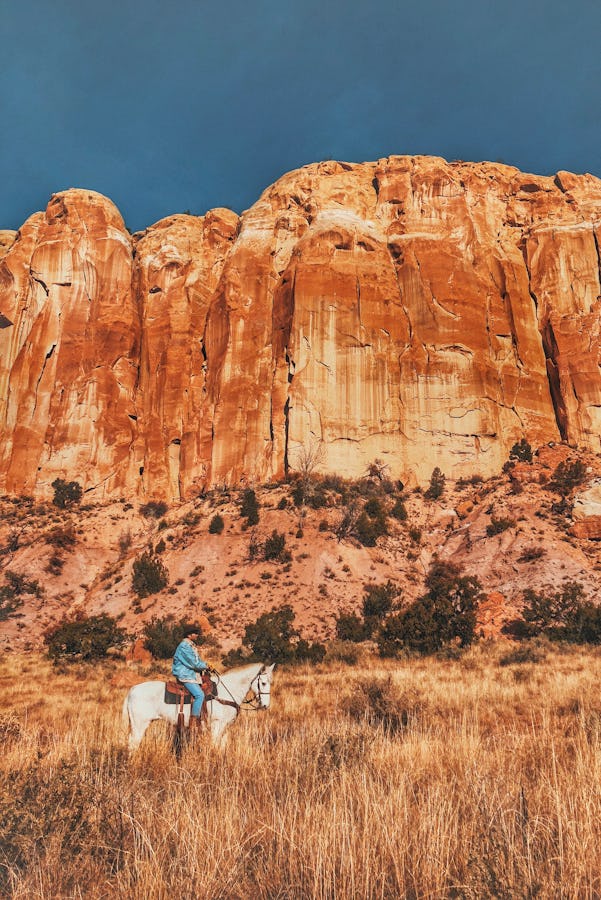 Cost of Living for 2 Adults
$53,418
The best tips from wellness experts.
We offer best-in-class expertise to help you age well as you plan your future and identify the things that are meaningful to you.
View More Guidance
Blog collection
Activities can define a retirement community. Learn more about the different activities these communities can provide.
Blog collection
Is your house feeling too big, cluttered, or expensive to maintain? Learn more about downsizing when you retire.